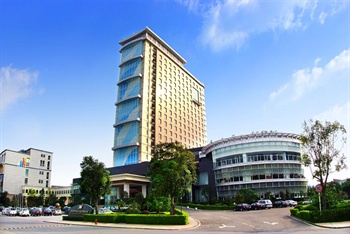 The Huaxia Hotel (Huaxia Xinzhongyuan Dajiudian) is located on the outskirts of Foshan, a city famous for the production of Chinese porcelain, about half-an-hour's drive from Guangzhou. City sights include Chongmei Park, Xiqiaoshan Forest Park and the Shunde Waterway.
The hotel provides free parking, disabled access, currency exchange and ticket reservation.
A myriad of culinary delights are on offer which include Western, Chinese, grill and barbecue.
The hotel has several meeting rooms and a business center, and amenities and staff are in place to make the customers' stay a carefree and relaxing experience.
Guests can spend their free time playing chess and cards, keeping fit in the fitness center, socializing in the nightclub and relaxing in a sauna.